Looking back at more than 80 years of the Men's Handball Championship
The Men's World Championship will see its 27th edition at Egypt 2021, which will mark more than 80 years since the first edition held in 1938. 
Since 1993, the IHF Men's World Championship has taken place every two years. Prior to that, it was an event that headlined the handball calendar less frequently than audiences enjoy now, being held five times from 1954 to 1967, then on a four-year cycle from that date on until the change in 1993. 
Twelve countries have raised the trophy, including some no longer in existence. 
The record title holders are France, with six trophies. With 11 medals overall – one silver and four bronze along with the six gold – France share the medal record with Sweden, who have taken four trophies, three silver medals and four bronze. With fewer medals but an equal number of titles to that of Sweden, Romania sit third in the all-time rankings, thanks to their four trophies and two bronze medals. 
All of these top nations in the overall history of the event have been prominent in different time periods, with little overlap between them. After Germany were victorious at the very first World Championship in 1938 (although this edition was contested by only four nations: Germany, Austria, Sweden and Denmark, in order of final ranking at the event), Sweden enjoyed back-to-back trophy wins in the second and third editions, in 1954 and 1958. 
Romania's period of dominance came next, with the nation taking their four trophies almost consecutively – in 1961, 1964, 1970 and 1974. They missed the title only at the 1967 event, won by Czechoslovakia. Considering the larger breaks between events in that period, Romania's success is even more impressive, reflecting a very high level of men's handball from the country over more than a decade. 
Romania's first win, in 1961, saw the lowest ever final score in the history of the Men's World Championship: a result of 9:8 against Czechoslovakia after two periods of extra time – an incredible result considering it was not a usual result even at that time. For example, Sweden won the bronze medal at that event with a 17:14 victory over Germany in regular time. 
Sweden's next two titles were to come in 1990 and 1999, during the famous 'Bengan Boys' period, when the Scandinavian nation also became four-time (and still record holding) European champions and clinched three Olympic silver medals. Surrounding and in between their title-winning years, Sweden reached the semi-finals at every single World Championship from 1986 to 2001. The 1986 edition was before coach Bengt Johannsson's time at the helm, which began in 1988 and ran through to 2004, making him responsible for all the successes to follow in that incredible period for Sweden. 
It was during the Bengan Boys period that France began to emerge as a top men's handball nation. France reached the finals for the first time in 1993, and since then, have rarely ranked outside the top three. In 1999 in Egypt and in 2013 in Spain, France were eliminated in the quarter-finals. In Germany in 2007, France placed fourth. Every other edition from 1993 all the way to 2019 has seen the team that came to be nicknamed 'Les Experts' on the podium receiving a medal. The first trophy came in 1995 in Iceland, when France defeated Croatia – competing in their first World Championship as an independent nation – in the final. 
France returned to the top of the podium in 2001, and then, similar to Romania, four times within five editions from 2009 to 2017. Spain's 2013 home victory – their second and only other title after 2005 – was the only interruption to France's dominance during that time. 
Aside from France, Sweden, Romania and Spain, the only other teams to have won the World Championship more than once are Germany and Russia – both in their current and past forms. Germany won in 2007 on home ground, finally adding to their first title at the far smaller 1938 event*. Now officially considered a result of Germany by the IHF, West Germany were the champions in 1978. Russia raised the trophy in 1993 and 1997, and inherit the Soviet Union victory in 1982.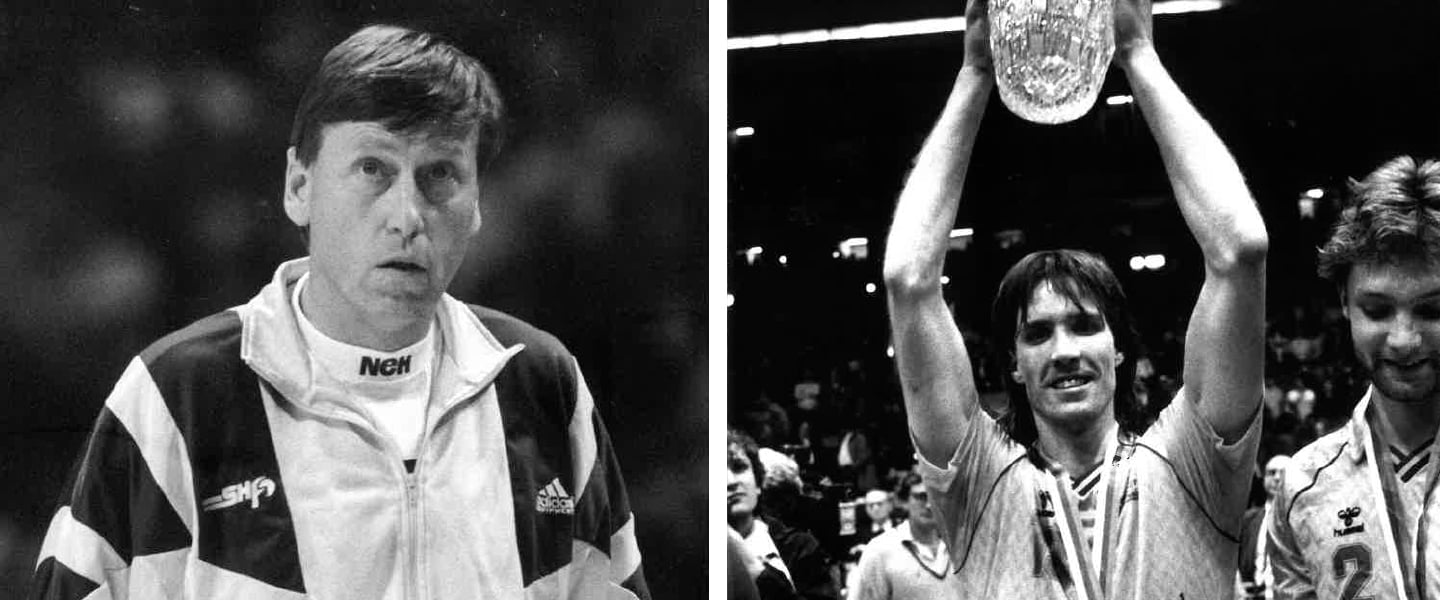 Another four countries have won the title once each: the former countries of Czechoslovakia (1967) and Yugoslavia (1986), as well as Croatia (2003) and Denmark (2019), the latter of which brings us to the present day and the team that will enter Egypt 2021 as the defending champions. 
Unlike Romania in the Women's World Championship, no team has participated in every edition of the Men's World Championship held to date. The closest are Germany, with 25 appearances in total; Sweden with 24; Denmark with 23; France with 22; and then Hungary, Spain and Iceland with 20 participations. 
The non-European team with the record for most participations are the 2021 World Championship hosts, Egypt, with 15, followed by Algeria, Tunisia, Japan and Brazil with 14. All these sides will add another participation at Egypt 2021. 
Looking at the Europe-non-Europe divide that has existed but has become less significant over time, the biggest successes from outside of handball's leading continent have been Qatar's silver medal win in 2015, and semi-final appearances from Egypt (2001) and Tunisia 2005), the two most dominant teams within Africa. As World Championship hosts, who recorded their best result since 2001 at Germany/Denmark 2019 (eighth) and with exciting young talents who have won medals and titles in youth age category World Championships in recent years, Egypt are tipped to potentially be a particularly dangerous non-European opponent at the upcoming edition. 
On an individual level, there is one person who has won the most IHF Men's World Championship medals: former France goalkeeper Thierry Omeyer, who retired from the national team after claiming his fifth world title on home ground in 2017. Alongside the five trophies, Omeyer won two bronze medals during his career, which started on a World Championship level in 2001, spanning almost two decades. 
The other record title winners on an individual level are predominantly French – Jerome Fernandez, Michael Guigou, Nikola Karabatic and Daniel Narcisse have all won six medals alongside Omeyer, with four of those gold. The only non-Frenchmen among the leading gold medal record winners remains Romania's Cornel Otelea, who clinched three trophies in the current form of the IHF Men's World Championship.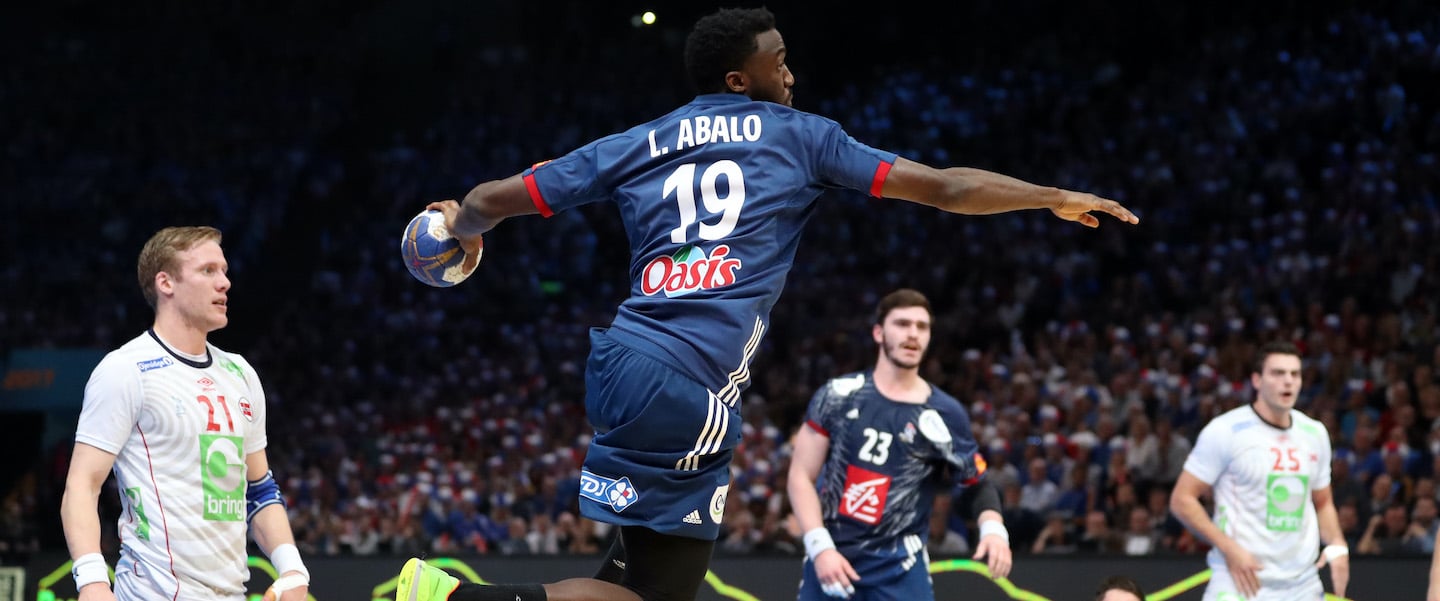 In terms of medal wins overall, Omeyer, Fernandez, Guigou, Karabatic and Narcisse remain the leaders, but three Swedes have won six medals: Magnus Andersson, Ola Lindgren and Magnus Wislander, the latter of which remains Sweden's only male winner of the IHF World Player of the Year award (1990). Karabatic, Omeyer (2008) and Narcisse (2012) have all also won the IHF World Player of the Year award, with Karabatic taking the individual prize three times (2007, 2014 and 2016). 
Now the question is: Which countries and individuals will write their names into the history books at Egypt 2021? 
via IHF